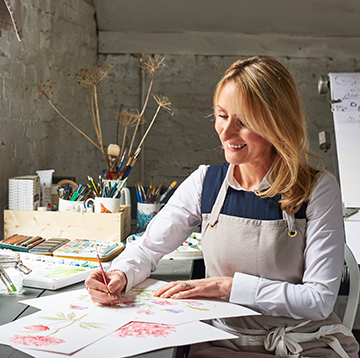 Hand Painted
Jane Abbott has been designing and creating since the 1990s and while the business is based in Hertfordshire, she takes inspiration from the Highlands and the Cotswolds where she was raised. With a contemporary take on the countryside, the designs are witty yet elegant; Jane's collection is full of English quirky charm.
A Selection Of Our Customer's Favourite Products
---
Events
Over the years we have supported British Charities small and large, local and regional by donating 10% of our sales taken at Christmas Fairs. This year, due to the COVID19 pandemic, the majority of Charitable Fairs have been cancelled or have gone online as virtual fairs. See our events section to find out more about which we're attending and the charities we are supporting this season.